A total control in a glance
The VisualEdge system permits the tecnicians and the operators to control remotely and in real time the result and the quality of the production of areas hard to reach.
This way VisualEdge becomes an eye that permits to diagnose in time even the smallest drifts, easy to recognize thanks to the large dimensions of the monitors it's equipped by.
It is possible to recognize easily the flaws like a missed closure of an edge, permitting the operators to intervene promptly.
Even the smallest flaws become apparent thanks to the 4K resolution of the wide monitors.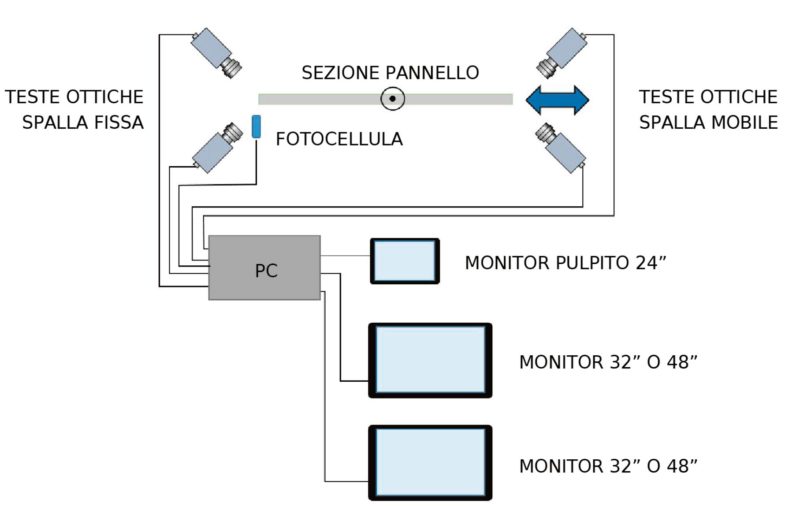 High resolution

High zoom
4K MONITOR up to 48″
High Color Range

Automatic snapshop to capture even the smallest flaws

Possibility to view images on monitors positioned in different places
2 or 4 optical heads, for controling on the single-sided or double-sided edgebanding machines
Independent embedded lighting system
micrometric regulationfot the perfect shot
Speed up to 120m/min
Encumbrance of the optical head: 160mm in the direction of progress
Spotted area 40x20mm